Valentine's Day is the most important day of the year for any gentleman. It's a day to show your significant other how much you care about them. And what better way to do that than by looking your best? 
A well-dressed man is always a head-turner. They say clothes make the man, and we couldn't agree more. The right shirt can make you look and feel like a million bucks. It can give you the confidence to take on the world. 
But with so many choices out there, it can take a lot of work to know which shirt is the right one for you. That's why we've put together this guide to the best 8 shirts for men from Siyaram to wear this Valentine's Day. Trust us; your significant other will be impressed!
For The Hopeless Romantic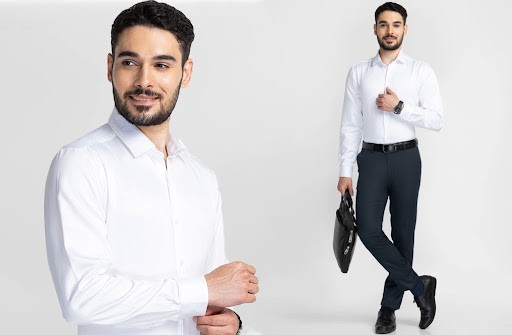 Valentine's Day is all about being hopelessly romantic, and there's no better way to do that than with a classic button-up shirt. Button-ups are a classic for a reason and never go out of style. Choose a pastel-colored linen shirt for a softer, romantic look or a plain-white shirt for a more subtle look. Both looks will show your significant other that you have put in the effort and took the time to look your best for them. To put an extra special touch on your look, why don't you try rolled-up sleeves? Your girl will definitely love your flaunt! Or add a red pocket square and show them their heart means more to you than anything. 
The Flirt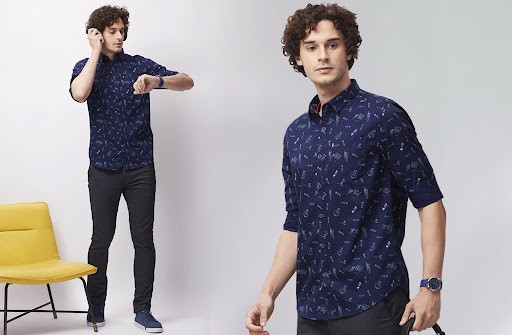 If you are looking forward to a flirty time this Valentine's Day, opt for a stylish and daring shirt. Go for bright and bold-colored shirts. It's eye-catching and sure to turn heads. Or, if you're really feeling daring, try a casual button-down shirt featuring unique prints. These prints are flattering in all the right places and will give any look a stylish edge.
The Charmer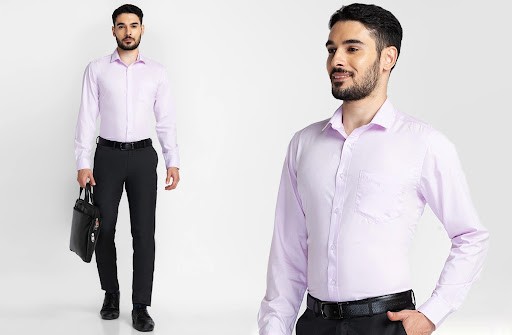 Spell your masculine charm with a tailored slim-fit shirt. Let your date know that you have put extra efforts to look your absolute best this Valentine's Day. Try a fitted, long-sleeved shirt in a soft shade of pink or purple. It's a great way to show that you're a real gentleman and will ensure that your look is as sophisticated as it is romantic.
The Sweetest One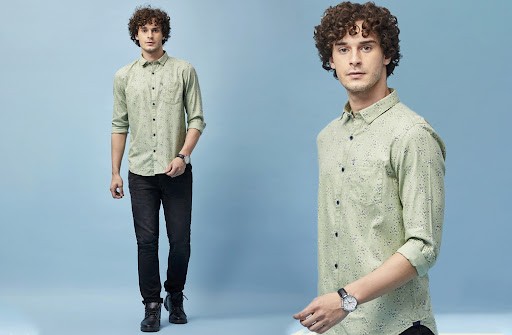 There's nothing more romantic than showing your special someone just how sweet you can be. To pull off this look, try a shirt with a sugary and sweet print or pattern. A vintage-style shirt featuring hearts or flowers is a timeless classic that works for any style. Or, opt for a polka dot shirt for a playful yet still sophisticated look.
The Gentlemen