HOW MANY T-SHIRTS ARE ENOUGH T-SHIRTS?
If you are anything like most of us, you probably have at least twenty t-shirts in your wardrobe. We do not know how the count of T-shirts increases.
However, rather than letting those extra tees take up space and collect dust on your shelves, why not donate them to an organization that can use them?
So this blog post is about finding out what kind of t-shirts for men you need to be wearing: white, black, or textured; striped or plain; graphic designs or solid colors?
And then we will show you how each style looks best with different outfits so that no matter what mood strikes—casual or formal—you will know what t-shirts will work best with each look.
LET US GET BACK TO THE BASIC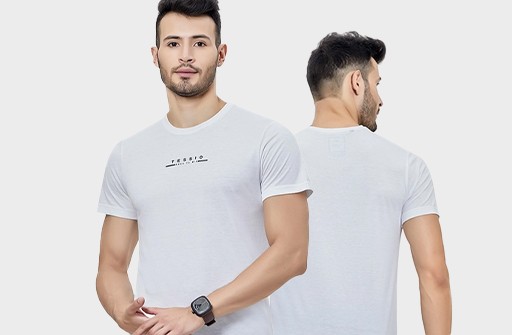 White t-shirts are the foundation of any man's wardrobe. They can be worn with a suit, jacket, checkered shirt, or sports jacket.
They are also great to layer under an oversized blazer or cardigan in winter.
A white tee is versatile, timeless, and will never go out of style. It works well for casual wear or at the office during those warm summer days when you want to look sharp but not too formal.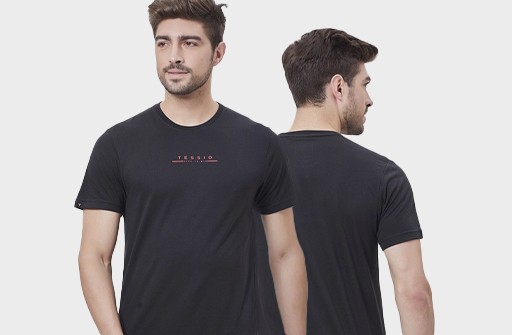 Black is never outdated and the color is versatile day by day. It goes with everything, never looks tacky or out of place, and can be worn to all kinds of occasions.
Black t-shirts are especially useful for a man's wardrobe because they work well in many situations.
For formal occasions, if you have black suit pants and a matching tie that are relatively simple in design (like stripes or solids), then an equally solid black t-shirt will look great with them.
This works especially if your suit pants have some texture or patterning on them already. 
When wearing an entire suit ensemble like this, don't forget about accessories! 
A watch with silver hardware will add some contrast while complementing the silver buttons on your shirt.
For casual days at home: A plain black tee works well under khakis/cargo shorts/jeans/etc.
Complete your look with white sneakers to balance the look—the two colors together create an elegant simplicity that lets each item stand out individually without competing against each other visually.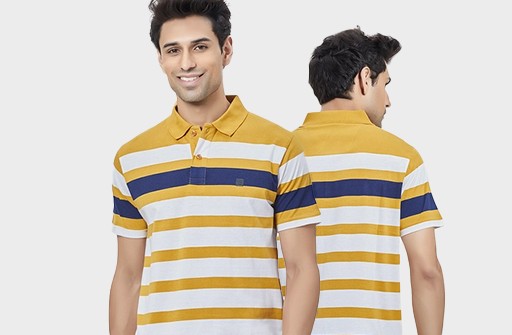 Stripes are a timeless classic that every man should have in his closet. They're suitable for any occasion, whether you're wearing them with a suit or jeans.
Stripes can be simple or they can be bold, but the key to pulling off this look is having just one single color of the stripe on your t-shirt (or two colors if it's horizontal). 
A crisp white shirt with navy stripes is always going to look sharp; a navy and red striped polo will add some punch, and subtle horizontal stripes will give your outfit an easy elegance.
A striped tee can also be paired with denim to create a more casual look—just make sure the jeans aren't too distressed!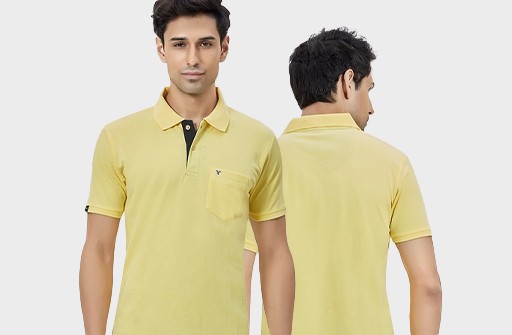 Textured t-shirts are a great way to add a bit of style and texture to your wardrobe. They're made from fine yarn, which makes them soft and comfortable.
They can be worn in a variety of ways, whether as an undershirt or on their own with jeans or chinos. 
Since they're usually made from cotton or silk, they're also great for layering on chilly days.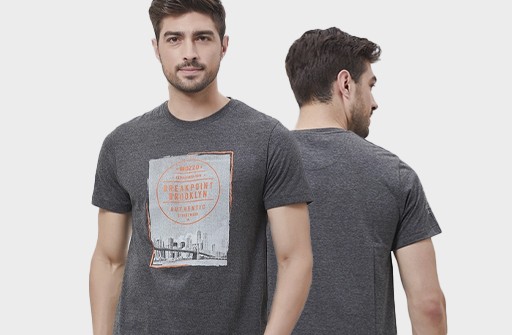 An easy way to show your personality and stand out from the crowd is with graphic tees.
STEP UP YOUR T-SHIRT GAME WITH SIYARAM
If you have made it here, we must have inspired you to up your t-shirt game, and given you some ideas for how to do it. 
If we could leave you with one last bit of advice: don't be afraid to experiment! 
There are so many styles and colors out there that it can be hard to know where to start. Just try different things and see what works for you. 
If you are looking for a variety of t-shirts to refresh your wardrobe and want to change your style statement then you are at the right place. 
Explore Siyaram's website and go through the wide collection of casual t-shirts. Shop now!