The pandemic caused a massive overhaul to our work life, confining us within our homes, changing our work outfits to all things casual. Since most of us are gearing up to get back to the 9-5 grind, it's time we step out of the comfort of at-home t-shirts and into a crisp formal shirt. Need help picking out the perfect outfit for the office? Read on to find out more about the types of formal 
Shirts for Men
 to add to your wardrobe.
Printed shirts are your best friend in the office. From timeless polkas to small floral and ditsy prints, 
printed formal shirts for men
 can be worn with ease, whether with a pair of jeans for men or formal trouser pants. If you're going for jeans for men at the workplace, make sure they are not your quintessential 'fun' jeans, i.e jeans with rips and fades. Go for slim and dark jeans with the formal shirt you pick.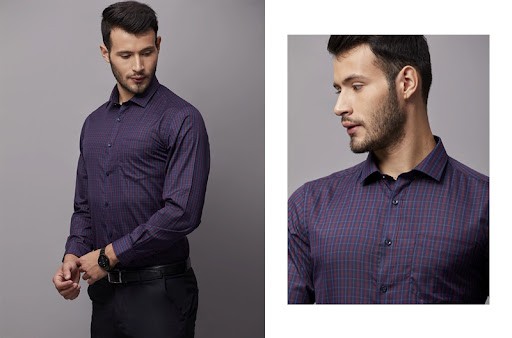 There's nothing more reliable in a man's wardrobe than checked shirts for men. From casual hangouts to office meetings, you can go from one event to another with complete confidence and ease. From the graph check to the gingham check, you can be sure to ace your formal outfits with 
checked shirts for men
 for sure.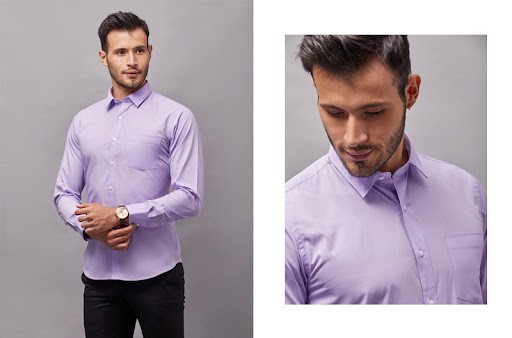 When we say formal wear, we think of a crisp, starchy solid white formal shirt and dark trouser pants. Well, you don't have to stick to the same old white shirt. Change up your workwear wardrobe with vibrant shades of formal shirts. If you want to add a tie to the mix, make sure it complements your shirt's colour tone and you're good to go!
Looking to revamp your closet? We have all that you need to stay classy and contemporary! Check out our wide range of formal shirts, casual shirts and t-shirts for every occasion. Complete your outfit with our collection of trendy trousers for men. Shop now!