Tired of those plain formal shirts that make you look stern and dull? Want to explore the newest trends in formal shirt fashion?
Formal printed shirts for men
 are your new wardrobe essentials considering they are trendy in formal wear nowadays. They are a great way to inject some personality into your formal wardrobe. Whether you're looking for something subtle or more bold and daring, there is an option available to suit every style. The key is finding a suitable print that complements your existing wardrobe without overpowering it.
Printed shirts have become increasingly popular in recent years as men look to add some exciting elements to their professional attire. From paisleys and florals to geometric designs and stripes, there's a massive selection of prints available for those who want something different from the classic plain shirt. Formal printed shirts can be easily paired with smart trousers or suits for office wear, but they also work brilliantly with jeans and chinos if you're dressing down on the weekend. They come in all kinds of fabrics, too – choose from crisp cotton styles perfect for summer days spent at the beach or luxurious silk options ideal for making a statement at special occasions like weddings and parties.
What colour of shirt to choose to be the most stylish guy in the room?
When it comes to formal printed shirts for men, a wide range of colour options are available. Whether you're looking for a classic look or something more modern and stylish, there is sure to be an option that will suit your style.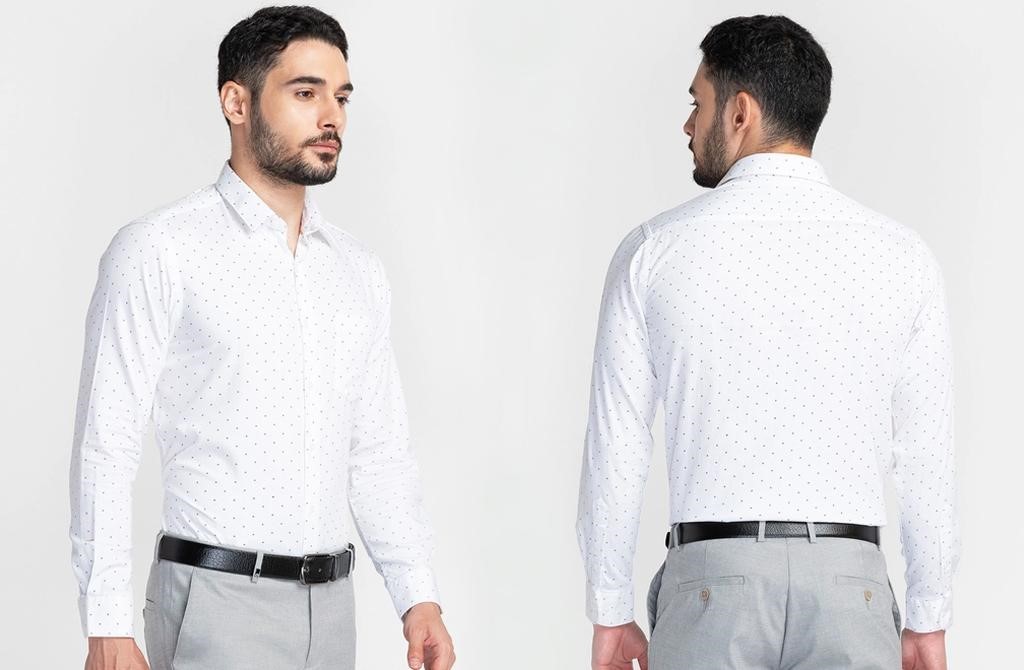 The most popular colour choice in formal menswear is white. This timeless hue can be worn with any type of trousers or suit and looks great when paired with dark-coloured accessories like ties and pocket squares.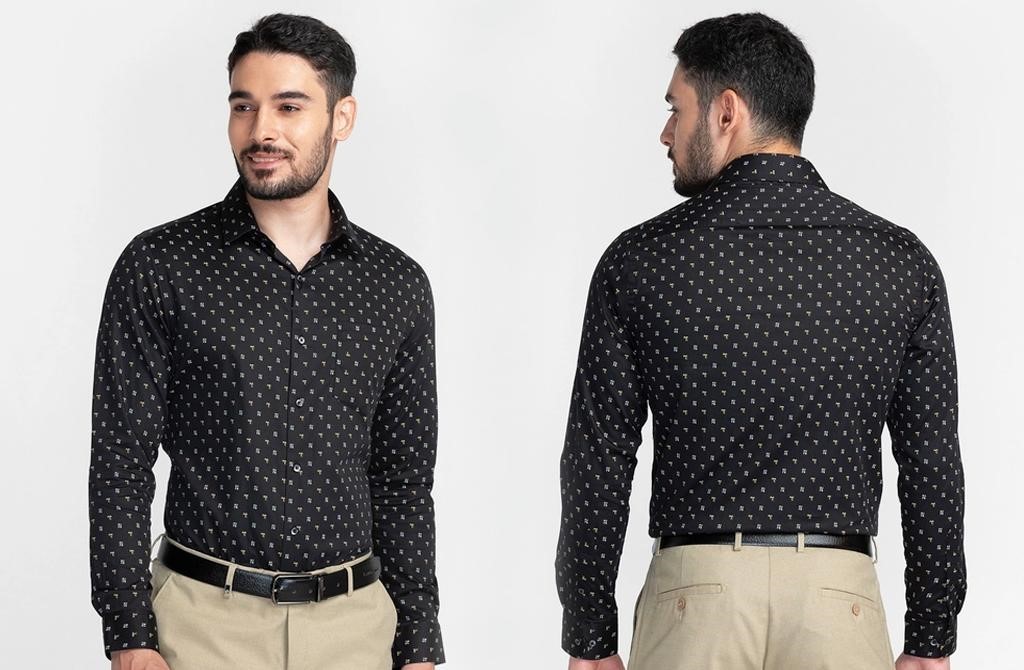 You can also opt for 
black or grey
 if you want to create a sophisticated look that stands out from the crowd.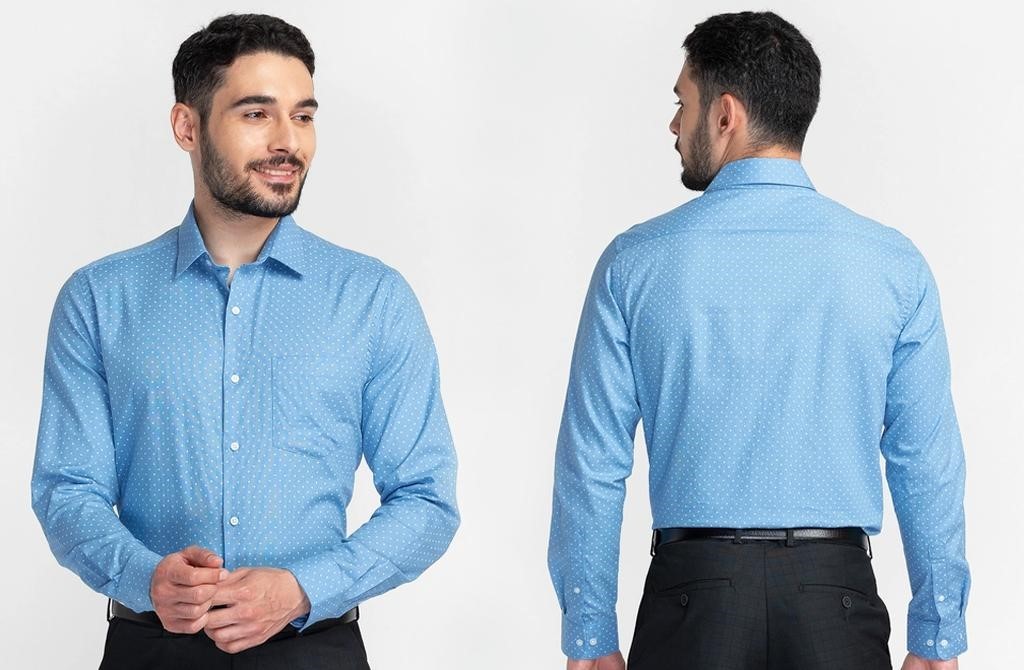 Alternatively, pastel shades such as 
blue and pink
make great choices, too – especially when teamed up with lighter trousers like khakis or chinos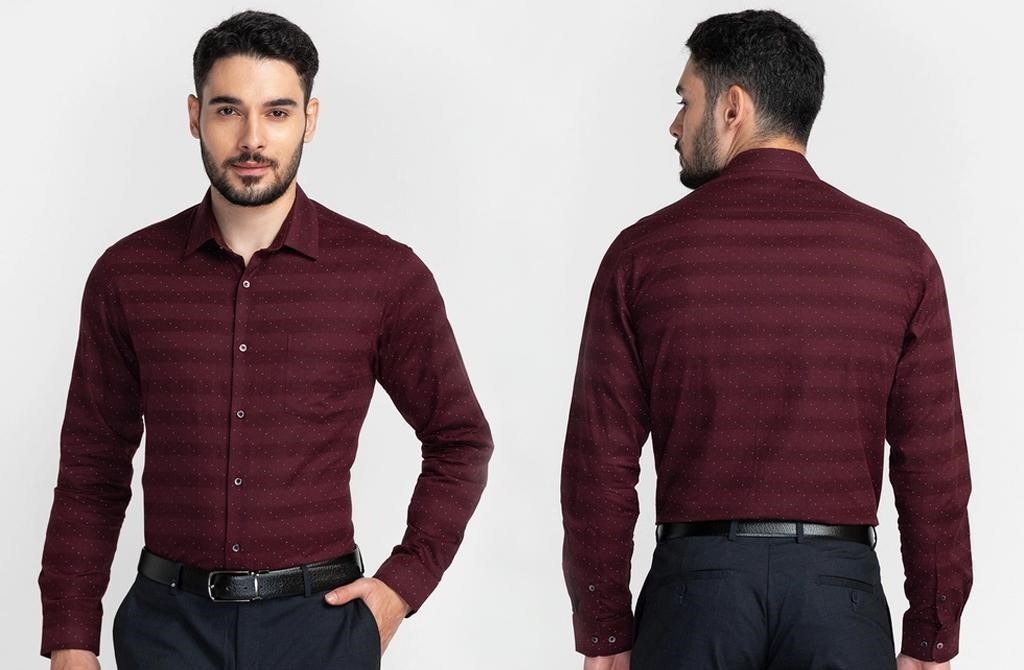 If you're feeling more daring, then why not try bolder colours like wines and purples? These hues work particularly well in prints because they can help bring out some of the subtle details on the fabric design itself – making them perfect for special occasions where you want to stand out from the crowd!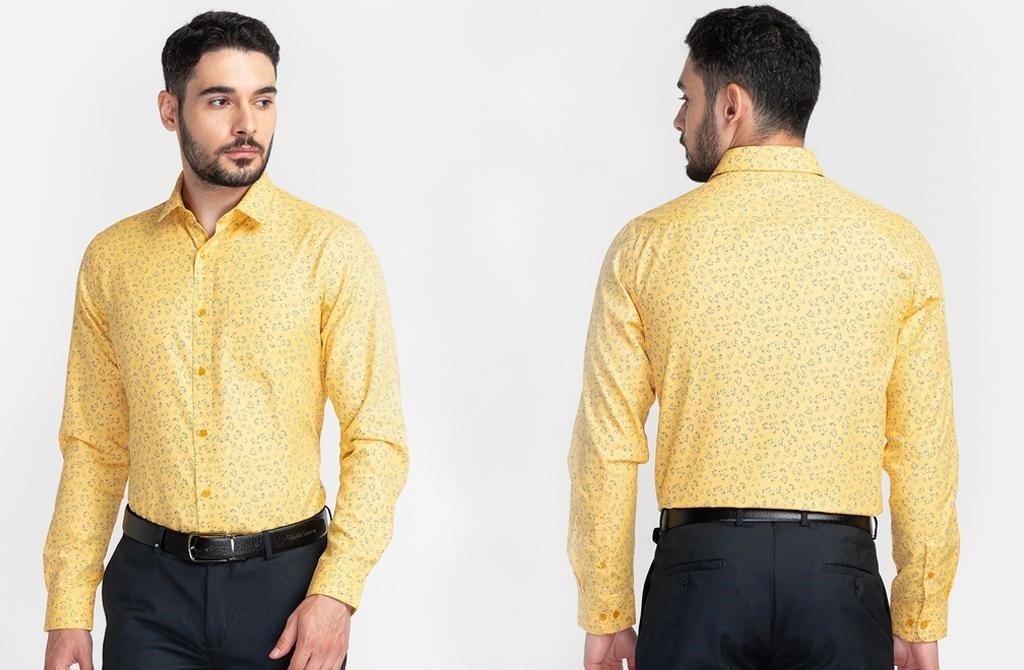 Finally, bright colours such as yellow and orange
are great choices if you're going for a cheerful yet professional vibe at work. Remember, though, that it's best not to go overboard; stick to one vibrant shade rather than mixing several together! No matter what colour option you choose, just remember that investing in quality pieces pays off in terms of longevity, so ensure whatever shirt you buy is made from high-grade materials which won't fade quickly over time regardless of how many washes it goes through!
But when should you wear them? Here are some tips on when and how to rock a formal printed shirt.
Printed shirts are ideal for professional events such as job interviews or presentations. They provide an extra element of sophistication and give off an air of confidence that could help you land that dream job! Choose subtle yet sophisticated prints in muted colours such as navy blue or grey – these will ensure you keep things looking smart and stylish.
If you're heading off to attend someone else's wedding, why not stand out from the crowd with a bolder print? A floral patterned shirt looks fantastic paired with classic black trousers, while bright geometric designs can add interest and flair if teamed with tailored chinos in neutral shades like sand or khaki green. Just remember not to go too wild – keep it classy!
Formal Dinners and Events:
Printed shirts are perfect for black tie events where you need to look extra sharp and polished from head to toe! Try pairing them with tailored trousers or even tuxedo pants, depending on how dressy the event will be – this combination will have heads turning in no time!
Printed shirts don't always have to be reserved just for special occasions; they can also be worn casually during everyday errands and appointments too! Opting for lighter colors like pastel pinks and blues will instantly add character to your look while maintaining its high sophistication level on the charts.
No matter what kind of print you go for, it's important to remember that less is usually more when wearing formal printed shirts. Don't hesitate to experiment; after all, fashion is about having fun, so do try out new combinations until you find one which expresses who you are! Also, you can find all the variety you want at 
Siyaram
's, so be sure to check us out.