Let's be honest, men are easy when it comes to fashion and clothing. But with the evolution of menswear; we are being introduced to new patterns, fits, and colors. There is a wide selection of jeans for men on the market which make this section extremely competitive. What once was black, blue or gray has not only evolved into many shades of blue or a wider variety of colors but also better fabrics that aren't restrictive but remain formal in casual contexts, like linen or summer fabrics and materials.
A classic color that never goes out of style is the color black. Whether it's a shirt, pants, shorts, or any other type of apparel worn by men, wearing anything in black classifies as being a true gentleman—and quite dashing at the same time! 
One piece of clothing that has been considered a staple for so many years is the pair of black jeans along with a simple layered tee and some black boots. Of course, there are going to be times when one may not want to always dress in this fashion but if you do want to stick with this look during certain occasions or activities you might consider these specific outfits. There are plenty of other styling options and color combinations to work with. Black jeans are so common because they're a safe option for men looking to complete their look with something that will never go out of style. 
Below are some of the styling options you can try out with your classic black jeans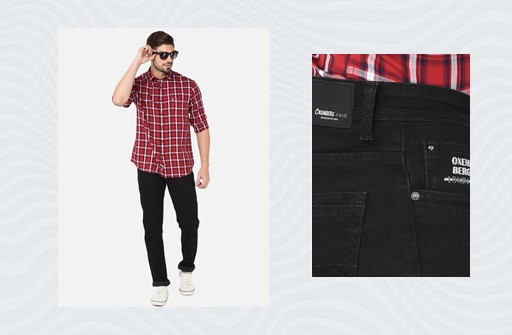 Checkered shirts have been a super hit in the fashion world for a really long time. Whether you're relaxing at home, or going into town, men's shirts with plaid are versatile and worn by all manner of people essentially anywhere on any occasion! With so many different fabrics and colors available with this style of shirt available, it's easy to see how these shirts work effectively as an uber-cool way to stay stylish. Checkered shirts can be styled in different ways and look super chic with black denim jeans. You can always wear it with a t-shirt underneath for a cool look with white sneakers.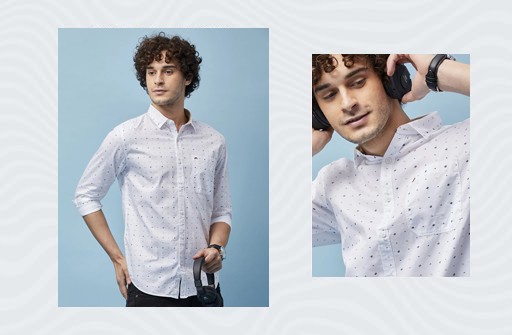 Many times men think that a printed shirt looks feminine but on the contrary right prints and the right fit can uplift the look instantly. A timeless classic, black jeans perfectly go well with a white shirt and can be worn in any situation. Make it formal by pairing it with a dark-coloured tie or go for a more relaxed feel by going without one. Complete your look with brown loafers and a watch.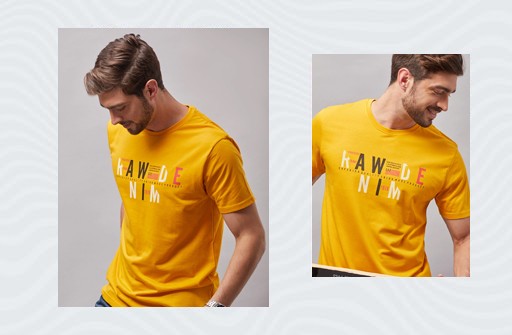 Shirt when paired with black jeans looks perfect for formal wear but for casual wear you always can't rely on shirts. For a more relaxed look, you can switch your shirts with a colorful tee. Black being a neutral color looks good with almost every color. Be a trendsetter wherever you go with a casual t-shirt. For a laid-back look complete this look with a black denim jacket and funky shades.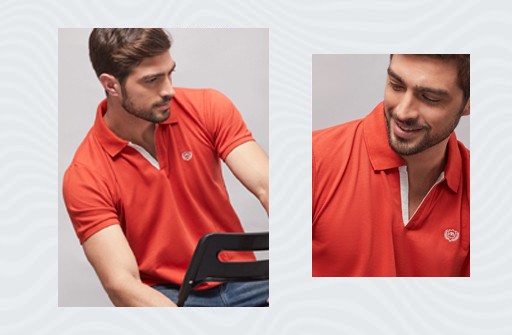 What happens when two classic pieces meet? They make a classic look.  The polo T-shirt is a quintessential piece in a men's wardrobe that never goes out of fashion. It is fun and simple which makes it great for casual wear as well as special occasions like parties. Polo t-shirts are also one of the sophisticated pieces which look chic with black denim jeans, because of the versatility you can wear this look for a meeting as well as for a casual getaway with your old friends.
Black jeans have been a popular choice for all the men out there for a pair of trousers. Black color not only adds an oomph factor to your style but also offers a variety of colors to be paired with, styles to choose from, and ways to wear them! If you're looking for more fashion inspiration, you can always come back to Siyaram. Also, do not forget to explore the wide range of apparel from Siyaram.