We all have our go-to shirts. You know the ones: they're soft and comfortable, they look good with just about anything, and you can wear them over and over again without fear of breaking them in the wash. 
However, what if we told you that there are even more options out there? 
A quick Google search reveals dozens of different kinds of shirts there but how many do you know?
Do you know how to wear each one correctly? Don't worry—we've got your back! 
In this blog post, we're going to share seven different shirt styles that will add variety to your wardrobe while still looking professional at work and casual at brunch get-togethers. 
These will take only a few minutes each day, so don't be afraid: get creative with these looks for yourself this week!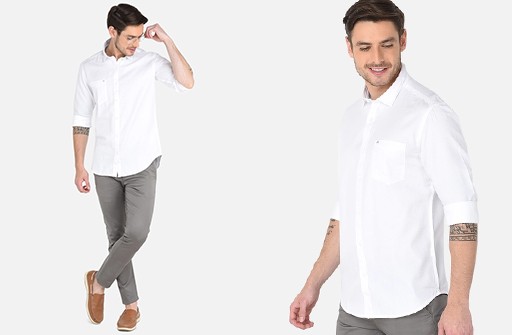 To wear a classic white shirt, pair it with black pants, jeans or shorts. Then add a leather belt for some edge. 
Try mixing it up by wearing the shirt with a colorful tie or patterned tie instead of the same old plain blue collar dress shirt you do every day. Or top the look off by matching your pocket square to your neckwear!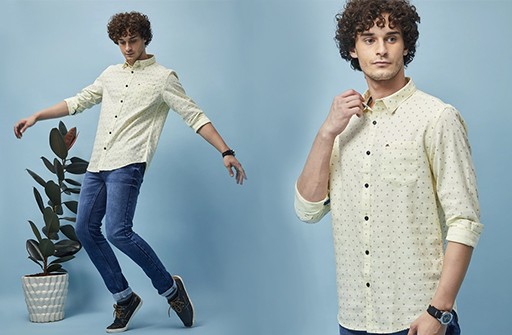 A printed shirt is a casual shirts and can be worn with jeans and boots or with shorts.
So if you want to look cool without trying too hard (or looking too dressed up) try putting on some boots and throwing on some dark wash jeans. Then add a belt for extra style points!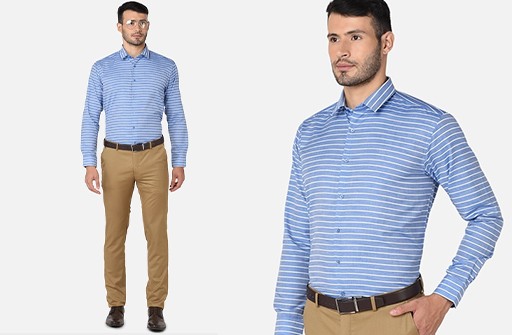 A striped shirt is a great way to add interest to your outfit while keeping it simple.
You can wear a striped shirt with or without a tie, but if you're wearing one, make sure it matches the color of your pants — this makes your look much more polished.
Striped shirts are also an excellent option if you want to pair jeans with something dressier like a blazer or sports coat.
If you choose this route, make sure that both pieces complement each other in terms of color and pattern. You don't want the two items competing for attention; instead, they should work together so that both are noticeable at once.
You can add your go-to tan shoes and watch for an effortless formal look. Make sure that the watch strap color and your shoe color match and complement each other.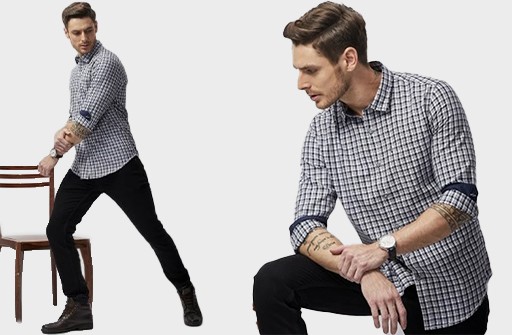 A checkered shirt can be worn with a lot of different pieces. You can wear it with jeans, dress pants, or even shorts. The possibilities are endless.
In the wintertime, you'll want to wear something more casual with your checkered shirt.
For instance, try pairing it with some black trousers and boots for an all-American look that's perfect for Christmas dinner at your grandparent's house. 
You can also wear a sweatshirt over the shirt with the collars out or you can go for a vest for a sophisticated look.
Checkered shirts are a mandatory piece in every man's wardrobe as they can be styled in a gazillion ways. 
You can always wear a t-shirt underneath with denim jeans and your white sneakers. Do not forget to add your cool sunglasses to match today's cool Trend.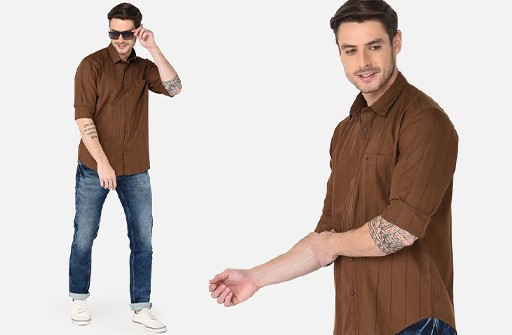 The first thing to know about a neutral shirt is that it can be worn with almost anything. It has the versatility of being able to pair with a lot of colors, patterns, shoes, pants, and coats.
You'll want to wear your neutral shirt with dark-colored jeans or khakis for a more dressed-up look. 
For more casual outfits, try pairing your neutral shirt with distressed denim shorts or rolled-up denim cuffed jeans and some boots.
REVAMP YOUR SHIRT SECTION WITH SIYARAM
This is just a small sample of the many ways you can wear shirts. The point is that you don't need to be afraid to experiment and try something new because there are so many different combinations out there!
We hope this post has helped shed some light on how versatile shirt-wearing can be for all of us.
If you are also searching for some trendy shirts you can check out Siyaram's website. 
Everyone will get something of their taste. Shop now!