Most guys have a go-to pair of jeans. The ones they know fit well, are comfortable, and make them look good. But what if your go-to jeans are starting to show their age? Or what if you're just looking for a new pair to add to your rotation?
There are a lot of options out there when it comes to jeans, but if you're looking for a solid pair that will last, you can't go wrong with a pair of raw denim jeans. Raw denim is denim that hasn't been treated or washed after it's been dyed, so it's going to be stiffer and less comfortable than your typical pair of jeans. But raw denim is also going to age better and last longer.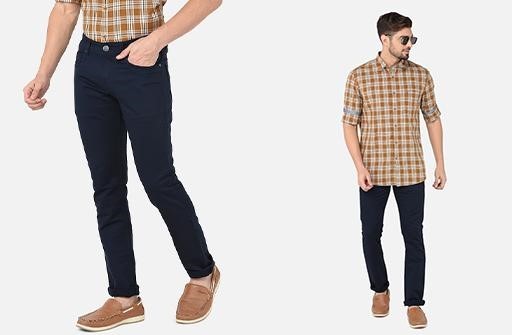 If you're not familiar with raw denim, it can be a little daunting. But don't worry, we're here to help. Here's everything you need to know about raw solid jeans for men.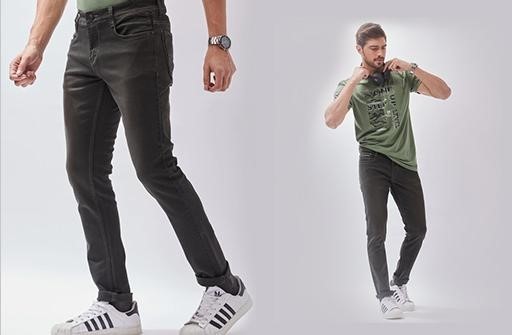 Raw denim is the perfect material for jeans because it's strong and durable. It's also going to age well, developing a unique patina over time that is unique to each pair of jeans. And because raw denim is so sturdy, it's not going to break down as quickly as other materials.
When you first put on a pair of raw denim jeans, they're going to feel stiff. And they're going to take some time to break in. But the more you wear them, the more comfortable they'll become. And once you've broken them in, they'll mould to your body and feel like a second skin.
How to Choose the Right Pair
There are a few things to keep in mind when choosing a pair of raw denim jeans. First, you need to think about the fit. Raw denim jeans should fit snugly but not be too tight. They should also be comfortable around the waist and thighs.
Next, you need to think about the weight of the denim. Raw denim is typically sold in ounces, with 12-ounce denim being the most common. The higher the number, the heavier the denim. Heavier denim is going to be sturdier and last longer, but it can be a little less comfortable.
Finally, you need to think about the wash. Raw denim is usually available in a variety of washes, from light to dark. Choose the wash that you think will look best with the rest of your wardrobe.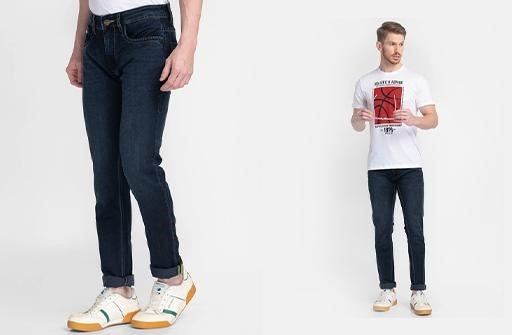 How to Care for Raw Denim
Raw denim jeans are a little more high-maintenance than your typical pair of jeans. They need to be washed less often, and when you do wash them, you need to take a few extra steps to care for them.
First, you should always wash raw denim jeans inside out. This will help protect the denim from fading and wear. Second, you should wash them in cold water on a gentle cycle. And finally, you should hang them to dry instead of putting them in the dryer.
With a little bit of care, your raw denim jeans will last for years. And the longer you wear them, the better they'll look.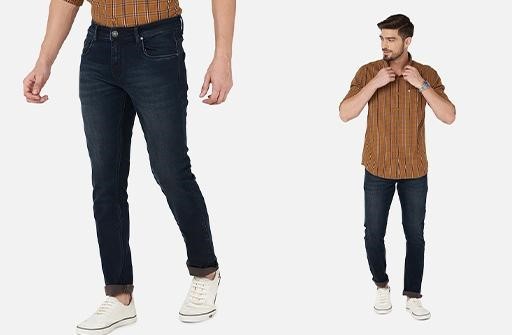 Siyaram
's is one of the most popular brands of jeans for men. The company offers a wide range of styles, fits and washes to choose from. The jeans are made from high-quality denim and are built to last. The company also offers a wide range of sizes to ensure that there is a perfect fit for every man. We take care of your fashion. So, you don't have to get worried about it. It's our responsibility to keep you up to the trend and provide you with the best quality.