Denim has become a wardrobe staple that men just can't live without. The denim jeans trend is always shifting and changing with the latest trends showcasing signature looks to match. On top of that, its appeal for all ages makes men's casual wear like jeans an option for last-minute outfit decisions every time. 
Jeans can differ from brand to brand and even in the same brand if they are a different fit — this is why it is important to shop with utmost research and knowledge so that you get your hands on the pair you like most before investing in them. After all, jeans aren't something you want to be worried about when getting dressed; they should be comfortable and functional enough that you feel free to wear around the house or on an out-of-town trip — which is exactly what many people end up doing since jeans are so incredibly versatile! Below, we've curated a guide to help you how to style jeans in different ways.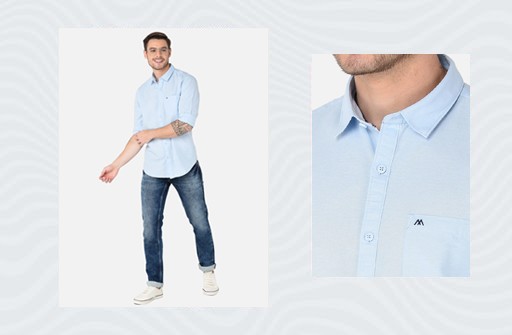 When it comes to your wardrobe, less is more. It's best to stick to basics; a plain shirt goes a long way and would go for any occasion. The best combinations for straight jeans are usually a plain shirt
. 
A man's wardrobe is said to be incomplete if he does not have a vivid collection of men's plain shirts. The best part about a shirt is it does not create an age bar. Wear a shirt as casual with jeans and layer it as informal with a t-shirt underneath.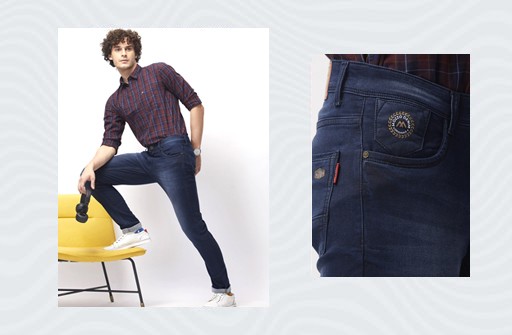 A checkered shirt is a fashion essential for any man's wardrobe, whether you're looking to dress casually or formally. A checkered shirt brings a sense of style and sophistication alongside its casual look. Create a street style look after pairing it up with jeans and leather boots. With so many styles and colors to choose from, there are plenty of outfit combinations and options for classy men who wear a fabulous checkered shirt.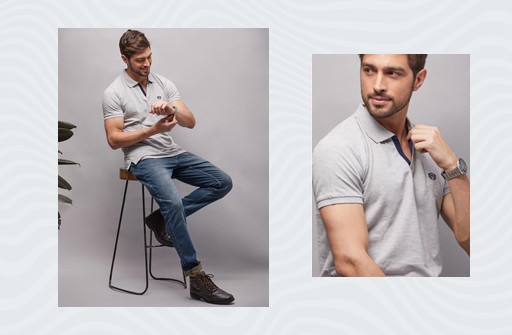 The polo is one of the most popular items in menswear; it instantly amps up the whole look. A lot of men will wear polo because of its luxury. Any man, whatever his profession and age, can wear a polo shirt, as long due to the elegance quotient. Most men will agree that there is nothing quite as classic and versatile as a good polo. A solid men's Polo shirt can easily take you from the golf course to a business meeting. They tend to come in plenty of colors too, so you will never have trouble finding one that matches your mood or outfit. Pair it up with jeans for a semi formal outfit and accessorize your look with comfortable shoes and a tan watch.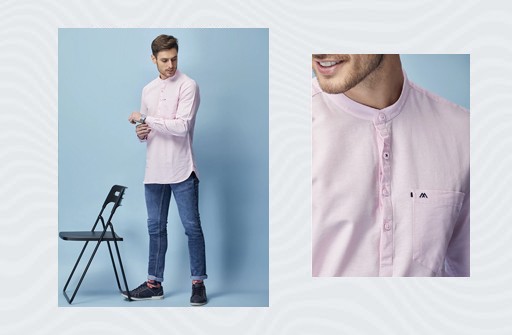 These are sleek and sophisticated elegance options for Men's wear, and look stunning when paired with either black, blue or white jeans for men. This kind of top has a 'Mandarin collar', which is similar in structure to a Nehru collar and features the addition of an extra bit at the front. These types of shirts are very slim and you can choose to wear them without anything but white trousers, though they're typically worn with button-up shirts as well.
Follow these styles and rock the jeans look. Explore a variety of textures, washes and fits available only in men's denim at Siyaram's.