As the weather gets colder, it's time to start thinking about your winter wardrobe. And what's more essential to a winter wardrobe than a good pair of jeans?
Solid jeans are the perfect staple for any man's closet. They're versatile, go with everything, and never go out of style.
We've got you covered if you're looking for a new pair of solid jeans. Keep reading for our top picks for the best solid jeans for men!
Solid jeans
 for men are a timeless style that never goes out of fashion. They are versatile and can be dressed up or down, depending on the occasion. Solid jeans are also easy to care for and are durable, making them a significant investment.
If you're looking for solid jeans for men, you'll be spoilt for choice! Many styles and fits include slim, regular, and relaxed. You can also choose from various colors, such as blue, black, and brown.
No matter your style or budget, you're sure to find the perfect pair of solid jeans for men. Please keep reading to learn more about men's types of solid jeans and where to buy them!
Here are some different sorts of jeans for guys to check out to help you nail every look: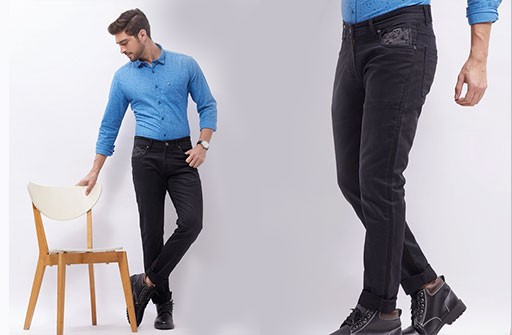 Slim-fit men's jeans from Oxemberg can be used to create a smart-casual appearance. Every man's functional wardrobe must-haves are timeless classics and comfortable solid-coloured jeans. Style and comfort are combined thanks to the garment's 98% cotton and 2% spandex composition. Wherever you go, wear these stretchable to show off your unique fashion sense. Wear them with shoes and your go-to T-shirt to keep your look understated and refined.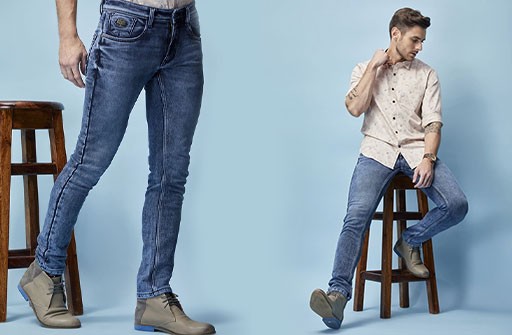 Your light-coloured, torn blue jeans can help create a relaxed, funky look. For a creative and free-spirited appearance, dress up your ripped jeans in bright colours and patterns.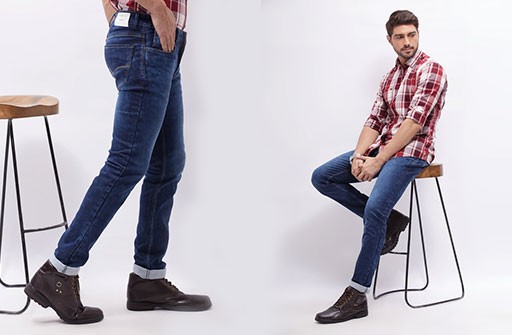 Solid blue jeans or classic denim jeans might help you try this look. The Rockabilly aesthetic is timeless. Pair your jeans with shirts and finish the face with a denim or leather jacket to intensify the rockabilly vibe.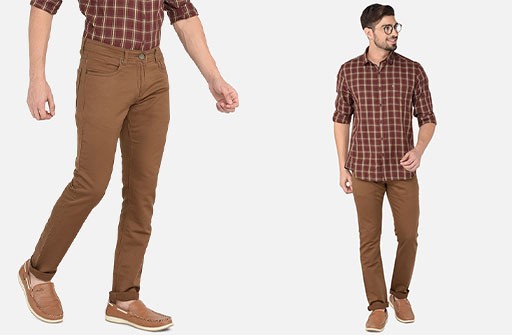 This design will grab your interest if you love skinny-fit jeans a lot. Choose your favourite blue or black thin-fit jeans to achieve the hipster style and team them with t-shirts and scarves.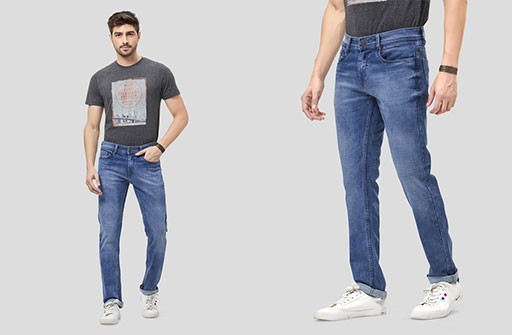 Men who wish to reveal they are tough natures can go with this look. Get your relaxed-fit jeans to give you a full range of motion. For the rugged look, pair your jeans with flannel shirts, wool coats and boots. Say no to tight-fitting jeans if you want a powerful style.
This is really crucial; you should select the perfect colour that suits your preferences and looks fantastic on people of all body types and personalities.